Apprends-moi à bloguer
Alida EBO'O was the second speaker of the third edition of the workshop that took place at the Advanced School of Mass Communication (ASMAC). She presented a 3-section module to the level 3 students journalists on Wednesday, February 15. The presentation dwelled on the type of blogs, the editorial choice and their optimization.
For close to 2 hours, Zoua Alida Micale EBO'O , ZEMA used a PowerPoint to make the final year students discover the world of blogs. First things first, the panelist defined blogs as cyber notebooks which could be web sites or just part, used for the periodic and regular publishing of articles informing on an actuality, a given topic or a profession. Next, she expatiated on the types of blogs and enumerated personal, professional and media blogs among others. « Personal blogs are owned by individuals who share their experiences and lifestyle, professional blogs serve for the image of enterprises or a profession and on media blogs, you can share media like videos. We can insert vlogs here ». The blogger detailed.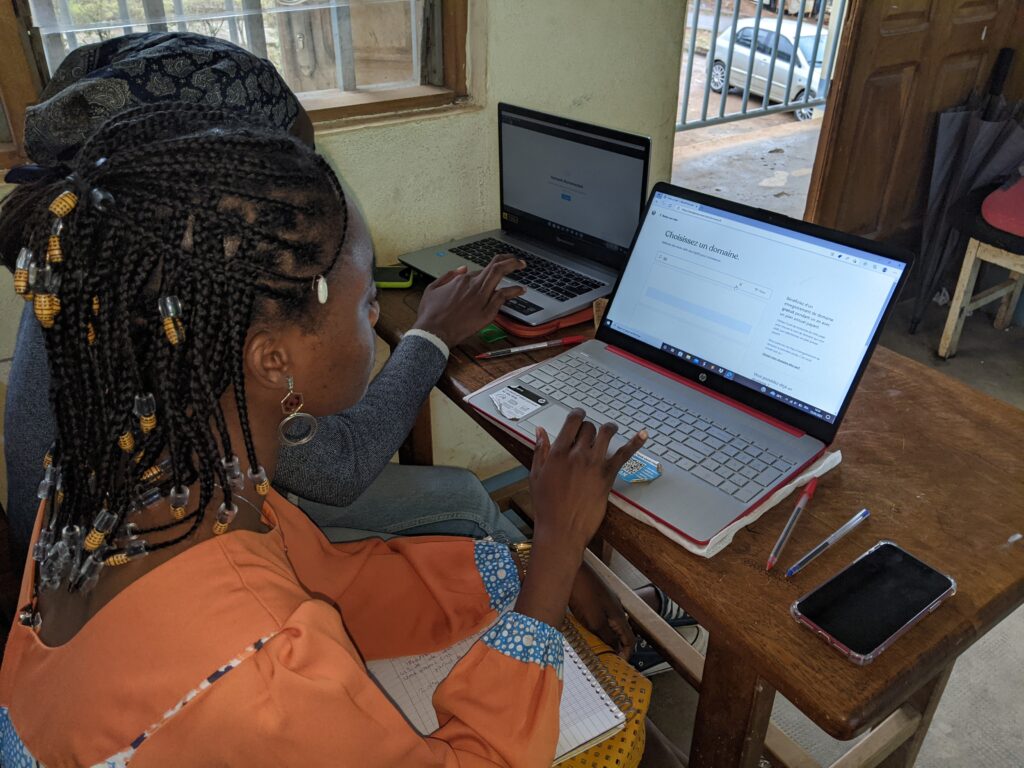 Talking about the editorial choice, ZEMA distinguished 3, namely ; generalists, specialized and niche blogs. The digital communication manager made students understand that everything can be treated on a generalist blog; economy, society, trips and so on. On the other hand, specialized blogs focus on a specific aspect like cooking. On it part, niche blogging is the ultimate degree of specialization, it treats more specific topics such as luggage used for traveling.
Students willing to learn
Despite a dull weather , the learners followed attentively and participated to the exposé. They asked numerous questions mainly how to make money with blogs. To this inquiry, Alida EBO'O reserved a whole part , she talked about popular and less popular ways to have revenue from blogs. Regarding frequent ways, the blogger laid emphasis on advertisement. For the less popular methods, ZEMA said "it is important to belong to associations like the Cameroon Bloggers Association as the contracts are negotiated as an association and your revenue is somehow guaranteed". To this reply, the students were enthusiastic but Alida precised that only blog owners could join blogueurs .cm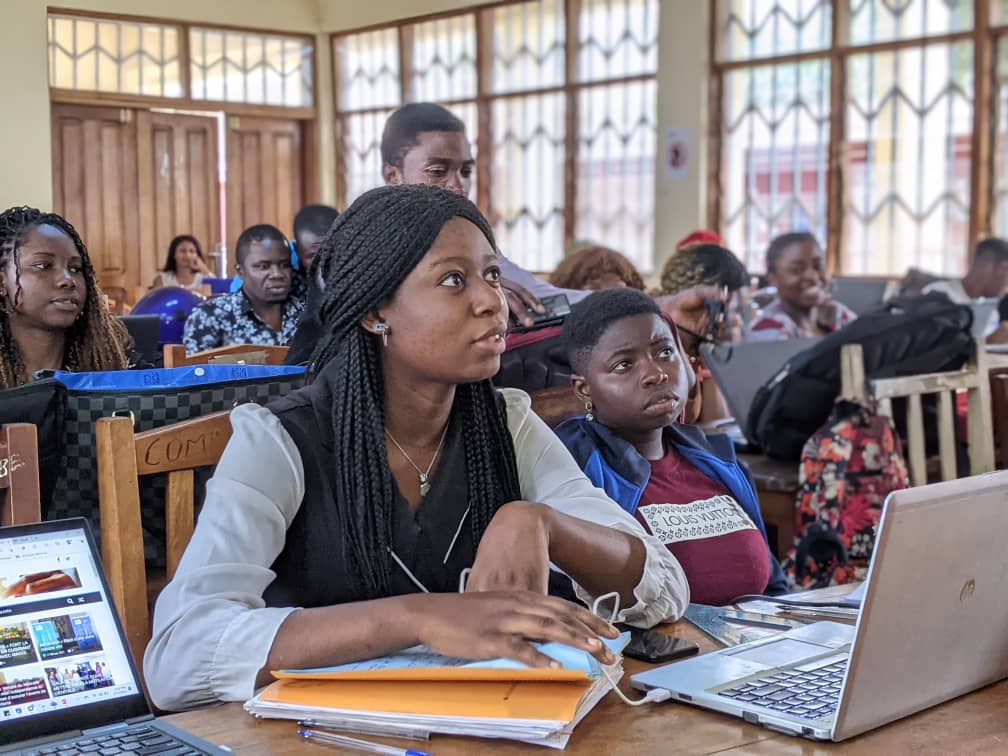 Concluding her projection, Alida explained the tricks of Search Engine Optimization which she defined as methods to "generate traffic towards a web page from the results of the search engine". She brought out ways to improve SEO on and out of the site among which was referencing like using hyperlinks. After her intervention, Christel YOUBI and Fotso Fonkam, other trainers guided the trainees through the creation of blogs using WordPress.
KIMAKA Murielle Cassandra, level 3 student journalist in ASMAC